Laura Wells Signature Curvy Collection
COMING IN JANUARY 2018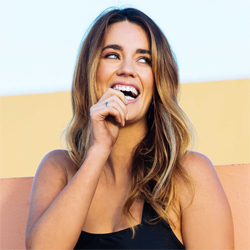 Laura Wells is an environmentalist, presenter, and one of Australia's top curvy models. Holding degrees in both Environmental Science and Law, and qualifications in Environmental management systems and Carbon Management Planning, Laura's passion for the environment, love of the ocean, and interest in climate change has lead her to become a positive role model, advocate, and ambassador for change.

Laura's reach and popularity as an international model, promoting positive body image and shooting for big-name clients worldwide, have allowed her to use her social media platform as a tool to promote a healthy lifestyle, not just physically and mentally, but socially and environmentally.
There are no products listed under this category.